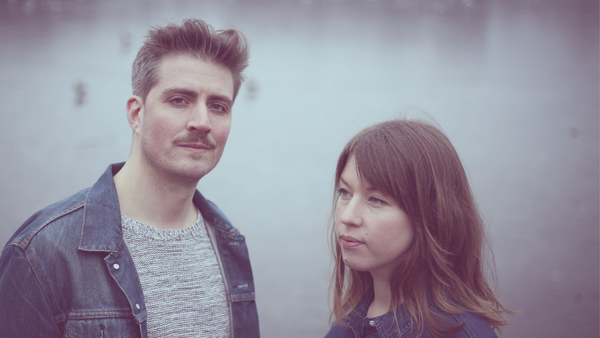 The beauty residing in Lakely's music exists in parallel with the duo's natural surroundings of Sweden. Now wife and husband, proud parents and soon to be releasing their debut album, Anna and Jonas' undeniable creative bond is reflected in their stripped-back, narrative-first strain  of Americana/Indie Folk. 
Drawing influence from Americana greats John Paul White and Gillian Welch, Lakely takes their own brand of Swedish melancholia and dresses it up in a North American suit. Rife with captivating melodies and harmonies, Anna and Jonas put particular focus into the small stories that their lyrics tell. They pivot their lyrics around the world surrounding them, trying to understand it through song. Above all, their vintage shimmering sound is weighted in strong storytelling motifs that capture picture-perfect moments in time. 
Having been brought together by their freakishly similar taste in music, Lakely made the decision to follow their hearts to the roots of the music they love. They moved across the Atlantic to Nashville to study audio engineering, diving into their passion for well recorded music. Through luck and coincidence, they eventually met the people that created the records they loved. With their help and with the inspiration from Nashville's music scene they learned how to make their artistic vision reality. 
Although they loved the city and its possibilities, Anna and Jonas missed their friends, family, forest, and most of all -- the Swedish roasted coffee. After a year of inspiration in Tennessee, they flew home with not only an education in music production, but also a half-finished EP recorded by Shani Gandhi behind the console (Sierra Hull, Sarah Jarosz, Parker Millsap). The sessions took place in Gary Paczosa's home studio, specially built for Alison Krauss in her old garage. After some additional recordings with some of Sweden's finest bluegrass musicians their debut EP Pockets Full of Sand was released on Sept. 8, 2017. 
Lakely's full-length follow-up album Cold War is scheduled to be released May 21st, 2021. The duo calls the project "an album of songs about the walls we put up between us and other people, and between conflicting parts of ourselves. It talks about why we put them up to feel safe from harm, tearing them down for love, reaching over them to help someone and what we can and can't share between us as songwriters and partners." 
Their impressive new LP Cold War is self-recorded at Chromophone Studios in the Swedish Countryside, with additional recording done in their apartment while their one-year old daughter Eira Gillian (named after Gillian Welch) slept nearby. Since moving home to Sweden from Nashville, the couple are also recording and producing other artists in the Scandicana genre, and are both teachers in audio engineering. 
Anna and Jonas special creative bond brings a special sort of magic to every song, no matter how challenging or complicated the topic. From the pain of growing apart ("Compromise"), the fear and joy of falling in love again ("Feels Like I've Never Felt This Way Before"), or the long wait for wounds to heal ("Time"), Lakely bring out the beauty in life, even during its most complex moments.